About NTHP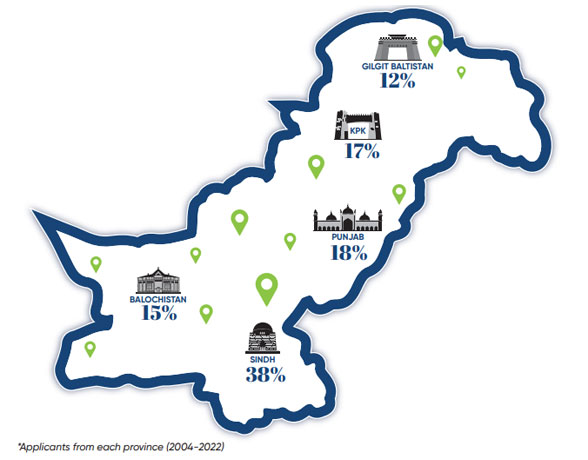 The NTHP Program at IBA is a flagship inclusivity and diversity program that aims to bring forth the best talent from the country. Every year, the NTHP team visits over 119 districts across the country including Khuzdar, Loralai, Swat, Mardan, Rajanpur and others. The Program comprises of a two-month rigorous training given to the aspiring applicants to appear for IBA's Aptitude test for the undergraduate programs. During the training period, applicants are given free-of-cost accommodation at IBA campuses. The training comprises of sections on English and Mathematics and also includes mentoring sessions by prominent NTHP Alumni and renowned IBA faculty. The NTHP Scholarship Program is successfully executed every year with nearly over 400 applicants having successfully graduated from the Institute.

Message from Director Talent Hunt Program

Message from Mr. Fayyaz Ur Rehman, General Manager, Ihsan Trust

IBA - NTHP Orientation 2023



© Institute of Business Administration (IBA) Karachi. All Rights Reserved.